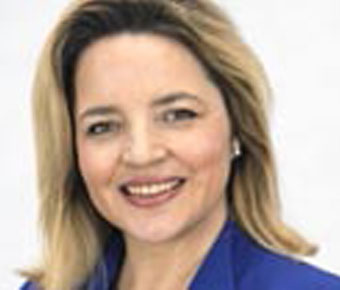 As Centre Director of St. Enoch Centre in Glasgow and Chair of the City Centre Retail Association, Anne Ledgerwood is one of the city's most influential retail figures.
Anne, a mother of two, has spent 15 years in shopping centre management, gaining an MBA along the way.
She began her retail career as Marketing Manager at Braehead, where she played a leading role in establishing the Renfrewshire shopping centre as a destination, brand and major Scottish business.
In 2004, Anne left to establish her own business, working with a range of private and public sector clients. Among the projects she undertook was a rebranding of St. Enoch Centre. In 2009, she was appointed Marketing Director by owners Ivanhoe Cambridge.
Since joining St. Enoch Centre, Anne has repositioned the Glasgow mall as a leading destination for families. Her role in attracting world-famous toy store Hamleys to St. Enoch Centre has helped to increase footfall from 12 million visitors annually to nearly 20 million visitors each year.
St. Enoch Centre has long been at the heart of Glasgow and Anne continues to drive this through partnerships with public, private and not for profit organisations.
She looks forward to continuing to develop St. Enoch Centre's retail and leisure offering and working with partners to promote Glasgow as a world-class retail destination.