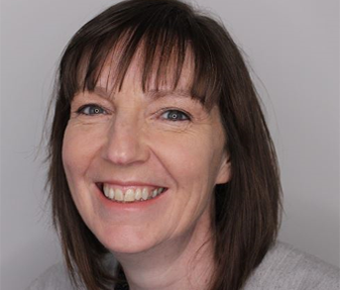 Janet Martin is a director of commercial banking for the Royal Bank of Scotland, who leads a team of relationship managers who look after the banking needs of SME customers in Glasgow.
Over the last 30 years, Janet has worked in a variety of roles in the Royal Bank including customer experience, risk and finance.  A graduate of both Edinburgh University and the University of Strathclyde, she is passionate about helping individuals, families and businesses to thrive by meeting their financial needs and providing introductions and opportunities for collaboration with like-minded individuals and organisations.  
She recently completed a Climate Change Transformation Programme with Edinburgh University and volunteered at COP 26, helping delegates make the most of their time at the Green Zone. 
Janet is also a Circular Glasgow Ambassador and regularly participates in events and discussions to increase awareness of how the Circular Economy can help businesses grow more sustainably.