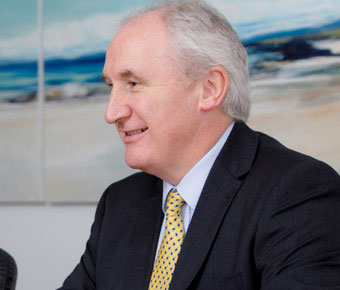 Ewan is Glasgow Regional Managing Partner with Ryden, the largest independent firm of commercial property consultants headquartered in Scotland.
Ewan was appointed to the partnership of Ryden in May 1992 and specialises in office agency, development and valuation. He provides a broad client base with advice on all aspects of property marketing, acquisition and valuation in the offices sector and has direct responsibility for the Glasgow office controlling a team of professional and administrative staff.
Ewan has been involved in a number of major office and business park developments in Glasgow including city centre landmark buildings Broadway One, Aurora, Clarion and One Waterloo Street.
Ryden is an award winning professional services firm and market leader having been named Estate Gazette's Most Active Office Agent in Scotland for 12 consecutive years. Ryden also has offices in Edinburgh, Aberdeen, Leeds, Dundee and Inverness.