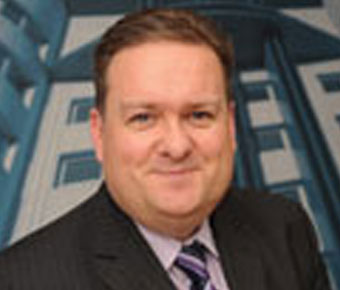 Richard Brown was appointed Executive Director of Development and Regeneration Services at Glasgow City Council in March 2012.
Richard was born in 1969 in Glasgow and raised in the East End of the city first in Barlanark and then Dennistoun.
He is a qualified General Practice Chartered Surveyor and Member of the Royal Institute of Chartered Surveyors.
He began his career in local government in 1988 working with Strathclyde Regional Council. He transferred to Glasgow City Council during the 1996 local government reorganisation.
In 2006, Richard decided to take his career in a new direction after spending the majority of his working life in the property side of the council. He applied for and was appointed Managing Director of Glasgow Community Planning Ltd, which brought together key public, private, community and voluntary representatives to deliver joined-up public services in the city.
Over the next three years, Richard oversaw the successful transition of the eight former Social Inclusion Partnerships into 10 Local Community Planning Partnerships.
In March 2009, Richard took up the post of Managing Director of City Property (Glasgow) LLP - an arm's-length organisation of the council. He led a team that delivered a one off £120 million capital receipt to the council in March 2010 to acquire its non operational investment portfolio.
Since then he has developed the LLP which now delivers a comprehensive property management, property disposal and property investment service and recently integrated City Markets (Glasgow) LLP into the City Property structure.
As Executive Director for DRS, Richard's focus will be to drive forward the pace and progress of regeneration in the city in partnership with a broad range of organisations.
Richard is married with two children.