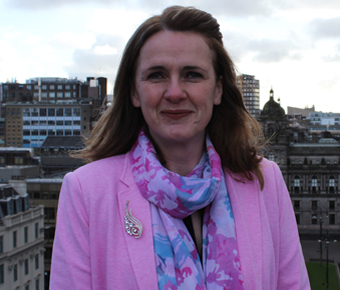 Nicola joined the Chamber in March 2019 as the Programme Director of Developing the Young Workforce. She brings extensive Industry, Strategic and educational experience to the role.
With over 20 years' experience in the education sector her passion for empowering people and equality fits perfectly with this privileged role. She has been pioneering throughout her career creating and leading on bespoke programmes allowing access for all and to specifically meet the needs of Industry. Indeed, in her last role as Director of Nautical Studies she was the first female non-seafarer to assume that position in the UK and created pathways to allow any young person interested in accessing the Merchant Navy.
Nicola holds a Doctorate in Analytical Chemistry from Strathclyde University and also a Chartered Manager. Nicola is a member of the Glasgow Employer and Skills board.
 
She is also a mum to three daughters and a gran to two year old Olivia. Nicola likes nothing more than spending time with her family and also her two cats and Golden Retriever pup.