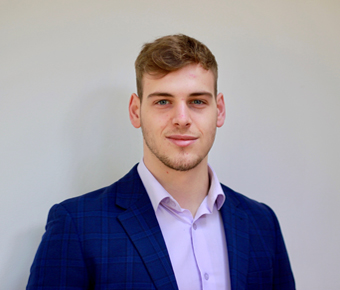 Shea graduated from Glasgow Caledonian University and achieved a BA Business Management degree. Immediately after his studies, he began his career working as a Commercial Sales Executive for innovation funding specialist - Leyton UK, where he developed a strong passion for client engagement and relationship management. This then led Shea to enter a client facing role as Membership Executive at Glasgow Chamber of Commerce. 
Shea will be working as part of the Membership Team, taking responsibility for the recruitment of new members and assisting their business development. This role also involves reaching out to current members and helping to fully utilise their membership for optimal business growth. 
Outside of work, Shea likes to keep fit with regular gym attendance - which balances out his passion for good food. In addition, Shea has a keen eye for luxury cars and enjoys attending motorsport related events.