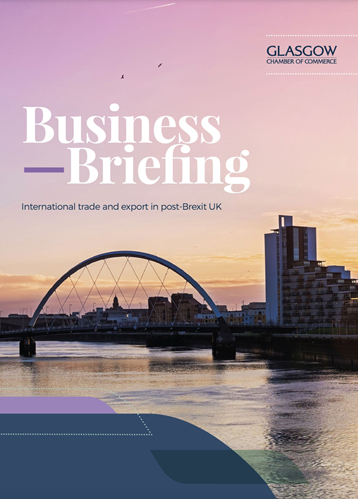 The effects of Brexit may be causing you uncertainty, both as an individual business and in terms of some aspects of the sustainability of Scotland's economy.
In 2019, Glasgow Chamber of Commerce launched a special e-magazine, video and a series of events to assist businesses prepare for a no-deal Brexit. 
Workshops
"Your workforce in post-Brexit UK" took place on 22, 29 and 30 October 2019. These sessions provided attendees with an overview of the skills landscape in Glasgow, how to access these skills via the Chamber, the potential to hire EU nationals after Brexit and answered questions regarding future skills opportunities across the workforce and businesses.
The other workshop, also on 22, 29 and 30 October 2019 was "Implications for International Certification in Post-Brexit UK". These focused on changes to international trade and import/export documentation, steps your business could take to get prepared for a no-deal Brexit and the support the Chamber could offer through the transition period.
Each workshop had a morning, afternoon or evening slot with no events overlapping. The first week of sessions took place at The Corinthian Club and the following week were hosted in the CitizenM Hotel.
eMagazine
You can view our no-deal Brexit eMagazine by clicking here.
Videos