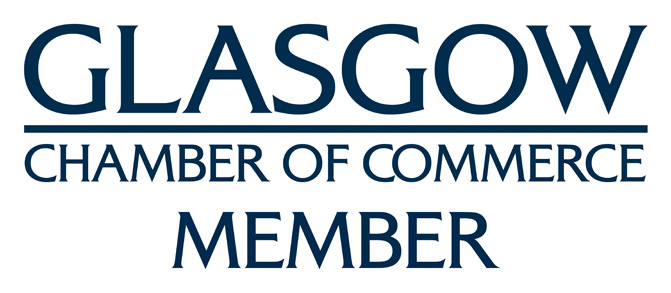 Glasgow Chamber of Commerce offers Members the chance to use the Member Logo on their printed material, website or email footer.
The Logo will be supplied with your Membership Welcome Pack.
The Logo must be reproduced in full, as supplied, and a clear space should be kept around it.

It should not be reproduced any smaller than 20 mm wide on printed material or 55 px wide on websites or emails. The typeface, letter spacing, and proportions of the Logo should never be altered, nor should the Logo be angled. It should not be placed on visually confusing backgrounds (it must always be clear and legible) and other design elements should not intrude on it. 
If you require any further information on the Member Logo, please contact: marketing@glasgowchamberofcommerce.com