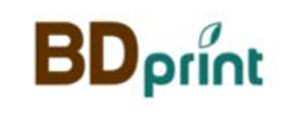 BD Print is a specialist at the very forefront of large format digital printing. Continuous investment in the latest print technology enables them to provide a stunning print quality across all media, giving vibrancy and high impact as standard - essential for any promotional, advertising or branding campaign.
Working with local authorities, retailers, agencies and direct clients across all business sectors, BD Print appreciates the need to operate sustainably and responsibly and, in response, now offers a variety of dye sublimation printing techniques to assist businesses in attaining their environmental targets. This includes the use of water-based inks and recyclable materials.
They offer an extensive range of printed promotional, advertising and exhibition products manufactured at their printworks plus the accumulated expertise and industry know-how of highly experienced print and production professionals.
For further information on BD Print, visit our website: www.bd-print.co.uk