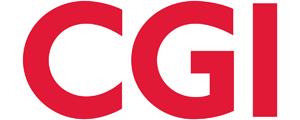 CGI fosters local accountability for client success whilst bringing our global strength and onshore, nearshore and offshore delivery capabilities to deliver the right blend of solutions for our clients.  Across the UK we have around 6000 members who bring specific industry knowledge with a broad range of client experience in order to be a true local partner.  We differentiate ourselves by our way of working — approachable, flexible and easy to do business with.
With over 40 years of experience and continued business growth we offer financial strength and business rigour to support some of the UK's biggest and best brands across the commercial and public sectors.  Our teams have experience in delivering award winning programmes in government, space, defence and national security, as well as the commercial sector including health, banking, insurance, oil and gas, utilities and communications.
We deliver a full spectrum of innovative and adaptable solutions including IT and business consulting, systems integration, application management and development, IP-based solutions, flexible infrastructure services and comprehensive outsourcing services. 
CGI IN THE UK SNAPSHOT
Serving clients across the commercial and government sectors
Industry expertise, end-to-end service offerings and rich IP-based solutions that advance clients' business goals
Alliances with global partners including Microsoft, Oracle and SAP to deliver the best solutions for our clients
Around 6,000 experts based across the UK
The first 5* accredited service desk in the world (Service Desk Institute)
Offices in 17 UK towns and cities
For more information on CGI, visit our website: www.cgi-group.co.uk/en-gb