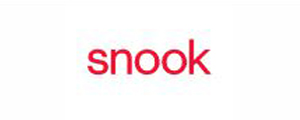 We are Snook. We're a design studio built to make the world more human.
Our purpose
A world where people and planet thrive in balance. Where potential is realised and everyone is empowered to help themselves, and help one another. 
What we do
We're trusted by companies, charities and governments to deliver world-class design solutions. By connecting deep, strategic thinking to design we can tackle the most complex challenges. And by engaging with everyone from the boardroom to the waiting room we can effect positive change together. 
How do we get there?
Bit by bit we're re-imagining and redesigning the human experience. The big stuff like critical health services, government and life-long learning, or how you get the shopping. It's all important to us. 
Working with us
Over a decade we've built an intrepid team of designers, researchers, strategists and more all driven by our shared values.
Whether it's building digital platforms, designing services or finding out what people actually think about you (and what to do with that knowledge), we can help. 
For further information on Snook visit: www.wearesnook.com/