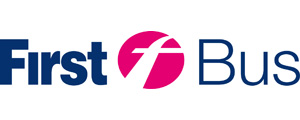 First Bus is a leading transport operator in the UK that prides itself in providing travel solutions for an increasingly congested world. Our Greater Glasgow operation keeps the city, its communities and surrounding areas connected through a network of over 80 routes. 
The roll-out of mobile ticketing and contactless payments have enabled us to provide customers with simpler ticketing options and faster journey times. We're also the first major bus operator to offer contactless payments on all of the services that we operate across the U.K. 
We've also started taking delivery of a batch of 75 brand new buses for use across the network, which is the result of our latest fleet investment of over £14m. Glasgow is the first city in Scotland to make preparations to implement a Low Emission Zone (LEZ) from 2019, and we're already on track to meet the year 1 requirement of operating over 20% of our fleet with Euro 6 compliance through the designated zone. 
We're continuing work with our industry partners as we encourage commuters to ditch the car and take the bus. For instance, a double decker bus has the potential to remove up to 75 cars from the road and therefore has a key part to play in delivering greener journeys across the region, as we look to ease the strain on our already congested roads. 
We're also working with businesses of all sizes to boost their employee benefits programmes through our Commuter Travel Club, which offers preferential rates for staff. 
If you'd like to find out more about our Commuter Travel Club, services, or work with us as part of our commitment to keep people moving and communities prospering in the areas that we serve, please visit www.firstgroup.com/greater-glasgow