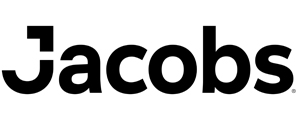 At Jacobs, we make the world smarter, more connected and more sustainable.
We are tackling some of the world's biggest challenges to make the world work better — cleaner air and water, stronger civil and national security and transport that runs like clockwork.
Britain needs innovators and problem solvers who turn challenges into greater opportunities. We have an insatiable curiosity about transformative trends challenging the status quo: Urbanisation. Clean growth. Climate change. Digital proliferation. Security.
With our 150-year business heritage in the UK, we're delivering challenging programmes which benefit communities, cities and the economy – programmes which are central to building Britain's future. We're providing technical expertise to help address some of the most critical issues around mobility, resiliency, security and opportunities to prosper. Our job is to work with our clients, partners and communities to help make the U.K. work better and smarter.
Whether we're advising on smarter thinking in the planning phase of major infrastructure, thinking creatively about financing solutions and delivery methods, or using technology to enable smarter decisions to be taken on investment choices. We're helping to pave the way for the social, environmental and economic opportunities of national significance.
For more information on Jacobs, visit our website: www.jacobs.com
Alternatively, contact Andrew Parsons, Glasgow City Growth Director, Andrew.Parsons@jacobs.com