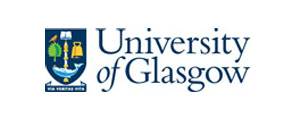 Over the last five centuries and more, we've constantly worked to push the boundaries of what's possible.
We've fostered the talents of seven Nobel laureates, one Prime Minister and Scotland's inaugural First Minister. We've welcomed Albert Einstein to give a lecture on the origins of the general theory of relativity. Scotland's first female medical graduates completed their degrees here in 1894 and the world's first ultrasound images of a foetus were published by Glasgow Professor Ian Donald in 1958.
In 1840 we became the first university in the UK to appoint a Professor of Engineering, and in 1957, the first in Scotland to have an electronic computer.
The University is expanding and evolving. Following the closure of the Western Infirmary site in 2015, we plan to invest £80m in new buildings and equipment and £55m on refurbishing facilities over the next five years.
The University of Glasgow
For further information visit: www.gla.ac.uk