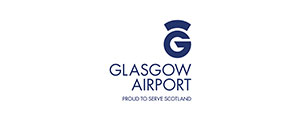 Glasgow Airport is Scotland's gateway to the world, offering a wide range of domestic, European and long-haul flights. 
With 25 plus airlines serving over 100 destinations worldwide, including North America, Europe and Middle East, Glasgow is Scotland's principal long-haul airport as well as Scotland's largest charter hub. 
Airlines operating at Glasgow Airport include Aer Lingus, Air Transat, British Airways, easyJet, Emirates, Icelandair, Jet2.com, KLM, Loganair, Lufthansa, Ryanair, TUI and WestJet. Along with a host of others who operate seasonal flights. 
Carrying over eight million passengers per year, Glasgow Airport serves more Scottish destinations than any other airport and is a key component of Scotland's transport infrastructure. 
Glasgow Airport is owned by AGS Airports Limited. AGS Airports is a partnership between Ferrovial and Macquarie Infrastructure and Real Assets (MIRA) established in 2014 to invest in Aberdeen, Glasgow and Southampton airports. Derek Provan is the CEO for AGS Airports Ltd. 
In June 2021 AGS Airports launched their sustainability strategy, setting out how AGS will balance the undoubted economic and social benefits of aviation with our climate change responsibilities. While Glasgow and its sister airports in Aberdeen and Southampton have been carbon neutral since 2020, the sustainability strategy sets out a roadmap for the airport's transition to net zero by the mid-2030s. 
Glasgow Airport is also a major employer and economic driver in the West of Scotland, supporting thousands of jobs on the airport campus alone. 
For more information on Glasgow Airport, visit our website: www.glasgowairport.com