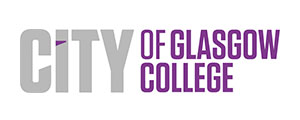 The City of Glasgow College was created on 31 August 2010 when the Scottish Government approved the three way merger of Central College, Glasgow College of Nautical Studies and Glasgow Metropolitan College. The idea to merge the existing Glasgow city centre colleges into one was conceived 17 years ago, its merits debated for the past decade and its implementation intensively planned for the past two years.
The City of Glasgow College is now the largest college in Scotland and one of the largest in th UK. Merging three institutions, all with their own specialisms, knowledge base and approaches, has not been without its challenges. By combining the three colleges we have created a college with 40,000 students, 1200 staff members, 3 campuses accross the city, 2600 courses and a correspondingly high number of partnerships and stakeholders.
The College will deliver courses more cost effectively and in a co-ordinated manner, ensuring a skilled workforce emerges to help Glasgow grow and support the many industries it is hoped the students will go on to work in. The new college will safeguard more specialised courses for future generations and create a powerhouse of skills development, with 12 schools of national expertise offering some 500 courses. It is our intention that our new campus, when built, will provide improved public realm spaces and make a major contribution to the regeneration and support of local communities by creating a mix of facilities that will be available to local residents. We will better serve Glasgow and Scotland, by meeting the education and training needs of 1 in 10 of all Scotland's college students. The winners are Glasgow's learners, Glasgow's communities, Glasgow's businesses and Glasgow itself.
Whilst recognising that Glasgow's position over the last decade has improved with growth in employment strengthening in some key industry sectors, there is still a long way to go in the development of a strong and healthy economy and society. The education system is the primary formal mechanism by which people are equipped with the skills they need to be successful in the economy. The further education sector will have a vital role to play as Scotland moves from recession to growth - helping reduce unemployment, promoting entrepreneurialism and meeting the skill requirements of employers. As such the City of Glasgow College is a key player in the economy and life of Glasgow which was highlighted by our recent sponsorship of Glasgow City Council's 'State of the Economy Conference.'
As a key economic partner, the College is extremely proud to be working closely with Glasgow Chamber of Commerce as a new Platinum Partner and, as a Director of the Chamber, I am well aware of the vital role the Chamber plays in Glasgow business life. The College is already establishing itself as a key training provider for city businesses, enabled by well established communities of professional practice. In our new Platinum Partnership, the College is looking forward to working closely with the Chamber to bring even more benefits to the city's business community.
In the mean time, The City of Glasgow College merger process is ongoing. It would be foolish to think that the merger of three colleges, with many years of proud history in delivering skills, qualifications and life-changing educational experiences, would be complete as soon as the ink dried on the merger agreement. Each college had its own culture, with positive aspects that must be embedded into the new City of Glasgow College.
Mergers are about winning hearts and minds with a shared vison and common purpose. For the City of Glasgow College this is about enhancing our students' learning, giving them what is often life changing experiences and delivering qualified individuals to support Glasgow and the country's economy. These goals will drive the success of our merger and our new College forward.
For more information on City of Glasgow College, visit our website: www.cityofglasgowcollege.ac.uk