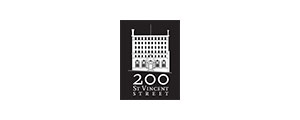 Located in the heart of the Glasgow City Centre on 200 St Vincent Street, 200 SVS offers hot desking, serviced offices, small meeting rooms, impressive boardrooms and state of the art conference facilities that can host up to 250 people to cater for all of your business needs. Located on the 6th floor of the building is a Restaurant, gym and fitness studio.
The Restaurant on 6th is as sophisticated as the Grade A-listed building which houses it. Decked out with marble and dark wood, designer lighting and stylish, minimalist seats, this rooftop restaurant is a chic spot for a business lunch; romantic dinner or sumptuous afternoon tea.
The exclusive Spa at 200 offers you an exquisite opportunity to relax, unwind and simply take the time to chill out.
Whether it's the antidote to a stressful day at work or taking a break from a busy lifestyle, our wide range of deeply relaxing treatments are effective in healing the body and supporting its natural rejuvenation process.
The Grand Hall
200SVS is a stunning new conferencing and event venue offering the very best facilities and service. After undergoing a multi-million pounds restoration the Grade A listed building has been completely transformed across all six floors, creating a space to meet all of your business needs.
The Strathclyde Suite
Cutting edge technologies coupled with the luxurious surroundings and a first class service provide the perfect space for every meeting or event. With fully integrated IT and Audio Visual systems as well as video conferencing facilities, 200SVS is sure to exceed all of your expectations.Our private meeting and dining rooms offer traditional charm for intimate gatherings to large presentations and receptions.
The St Andrews Suite
200SVS are delighted to sponsor "The 200SVS President's Lounge @ Glasgow Chamber of Commerce" offering executives a taste of modern luxury amongst the traditional charm of Glasgow Chamber of Commerce.
For further information on 200 St Vincent Street, visit: www.200svs.com