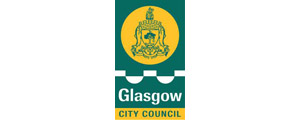 Glasgow has been awarded the European Entrepreneurial Region award for 2016 in recognition of its outstanding and innovative entrepreneurial strategy.  The label is awarded to regions with the most credible and forward-thinking vision, and Glasgow is the first city in the UK to achieve this accolade. 
During 2016, Glasgow City Council's Business Glasgow team will provide greater support to small businesses and entrepreneurs in key areas such as access to finance, skills and people development, development, innovation and access to specialist support through its New Approach to Enterprise model. 
The  European Entrepreneurial Region (EER) identifies and rewards EU regions which show an outstanding and innovative entrepreneurial policy strategy, irrespective of their size, wealth and competences. The regions with the most credible, forward-thinking and promising vision plan are granted the label "European Entrepreneurial Region" (EER) for a specific year. The EER label has been set up in partnership with the European Commission and is supported by EU level stakeholders such as UEAPME, Eurochambres and Social Economy Europe. It remains open to any organisation willing to contribute to its objectives. The implementation of measures is regularly monitored by the EER jury.
Glasgow, which is the second city to take the award following Lisbon's success last year, laid out a six-point strategy to increase the number of businesses to 20,000 by 2017 which is an additional 2000 businesses. Bailie Liz Cameron, Executive Member for Jobs and the Economy at Glasgow City Council, said: "I am delighted that the Council has been given this award, due recognition from our European peers for all the work our officers have done to support new businesses in the city over the past few years. The fostering of an entrepreneurial culture is a key ambition of the Council as this is one of the best ways to create prosperity for future generations and we have ambitious targets for the number of new businesses to be created in Glasgow by 2017." Glasgow becoming the European Entrepreneurial Region in 2016 further coincides with winning Council of the Year earlier this year and securing around 1.6 billion euro (£1.13 billion) in a City Deal.