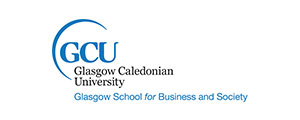 A New School with a Proud Heritage.
Our origins date back to 1875 but our thinking and ambitions have never stood still.  
We have always changed with the times and that is why, in August 2011, business, law and social sciences were brought together and a new School was established - Glasgow School for Business and Society - reflecting the fact that business and society are  inextricably related.
Through leading edge research, professional body accreditation and opportunities for work placements, we support our 4500 students, drawn from home and abroad, at our locations in Glasgow and London.  We encourage them to be creative in their thinking, international in their outlook and innovative and entrepreneurial in their actions. Taking inspiration from our University motto "For the Common Weal", we also expect our students, and ourselves, to be responsible global citizens and we are signatories to the United Nations' Principles for Responsible Management Education.
Our students can study and research in generic areas, such as business or management or social sciences or in niche areas, including accountancy, banking, investment and risk, international fashion branding, international retail marketing, luxury brand marketing, international tourism, multimedia journalism, business law, criminology, sociology, history and politics.  .
Glasgow School for Business and Society is proud to to support Glasgow Chamber of Commerce and we are delighted to sponsor the Glasgow Business Award for Best Performing Business (over 25 employees).
Find out more about Glasgow School for Business and Society at http://www.gcu.ac.uk/gsbs/