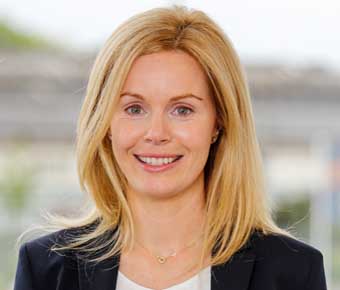 Carol Henry has been People Director of the Arnold Clark Group for eight years. After gaining a B.A. (Hons) in Business Management with HR, she spent three years at Scottish Power in an HR role before Joining the Arnold Clark Group in 2002.
Today, Carol leads all of the departments that create the Arnold Clark employee experience. Together these department support over 11,000 employees across the UK; this includes over 200 Arnold Clark branches, two head office locations and three GTG training facilities.
Passionate about employee engagement, Carol sets the tone for the Group's diversity, inclusion and wellbeing strategies, while spearheading the way for youth and female recruitment in the automotive industry. The incredibly successful Girls with Skills initiative works to break gender stereotypes in the automotive industry, giving young women the opportunity to start a career at Arnold Clark. A chartered fellow of the CIPD, Carol strives to deliver the best possible employee experience, ensuring the values of Arnold Clark are upheld for every employee in the business. In 2018, Carol oversaw the launch of 'Space', the Group's first employee wellness platform, which hugely supported employees throughout the challenges of 2020.
Outside of work, Carol is a passionate supporter of several charities, most recently having skydived in support of the Beatson Cancer Charity, along with a group of her peers in the HR industry.