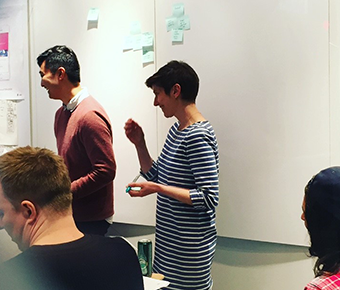 Kate is a creative lead in NatWest Group's Open Experience, an innovation and partnerships hub.
She is a versatile design strategy and innovation head with extensive practitioner-leader experience in design research, service design and UX, creative strategy and team leadership.
A conceptual thinker, she has a strong track record delivering actionable insight and effective ideas across a number of sectors including financial services, IT, government, travel, and hospitality.