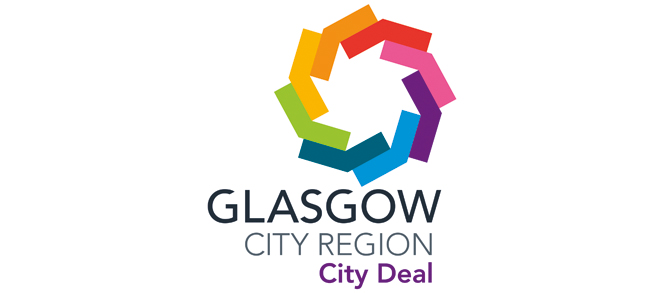 Eight neighbouring local authorities across Glasgow and the Clyde Valley have secured the largest City Deal in Scotland.  
The £1.13 billion Glasgow City Region City Deal will fund major infrastructure projects; create thousands of new jobs and assist thousands of unemployed people back to work; improve public transport and connectivity; drive business innovation and growth and generate billions of pounds of private sector investment. 
Over its lifetime the City Deal will:
Support an overall increase in the economy of around 29,000 jobs.
Work with 19,000 unemployed residents and support over 5,500 back into sustained work.
Secure £1 billion of Scottish and UK Government capital funding.
Lever in an estimated £3.3 billion of private sector investment.
Deliver £2.2 billion in additional Gross Value Added (GVA) per annum (a 4% uplift) across the city region.
Spread the benefits of economic growth across the whole Region, ensuring deprived areas benefit.
The City Deal will provide a whole range of procurement opportunities over a twenty year period.
Visit our Procurement (www.glasgowcityregion.co.uk/Procurement) area to learn more about upcoming contract opportunities, timescales and contacts.
www.glasgowcityregion.co.uk @GlasgowCityDeal
Click here to access further videos.