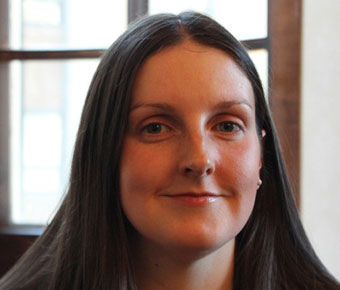 Cheryl joined Glasgow Chamber of Commerce in November 2015 as Projects Manager, primarily focusing on developing the Green Business Network.
Cheryl previously spent five years at Common Purpose working in leadership development. Her role included designing, developing and delivering leadership courses ranging from student work to delivering courses for senior leaders across Scotland as well as engaging and connecting with businesses and organisations across the sectors.  Prior to joining Common Purpose, Cheryl studied law at Strathclyde University, graduating with an LLB (Hons) and Diploma in Legal Practice.
In her spare time, when not running about after an excitable one year old beagle, she enjoys reading, live music and spending time with family and friends.